Gut Health
Powerful Gut Support
Gut health is the natural solution for optimum digestion and immunity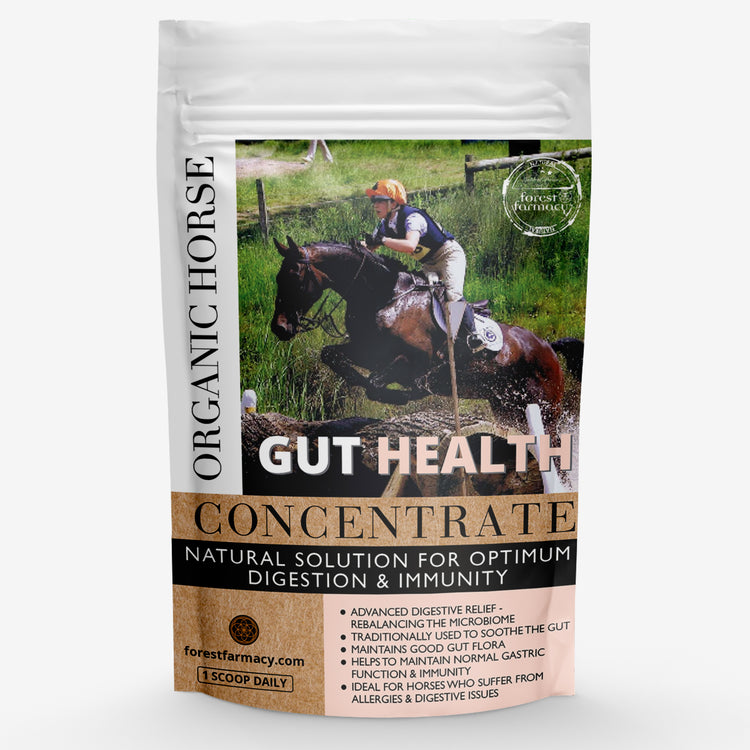 Advanced digestive relief
Helps horses with allergies and digestive issues
Would you feel like exercising with tummy ache? We doubt it, so it seems only fair that we treat our horses with the same sensitivity. Gut Health is a concentrated herbal formula designed to provide relief from digestive upset. Gut health is designed to be fed on a daily basis and helps horses who scour, have ulcers, experience digestive problems, are prone to colic or simply those that are poor do'ers.

Psyllium husk, Slippery elm bark, Green clay, Thepax pre and pro biotics and enzymes,Flax seed,
Homeopathic ars alb 5c & byronia 12x
Also provides a broad spectrum of vitamins and minerals to balance the high fibre diet.
Add 1 scoop (25ml) to feed once a day

Forest Farmacy use absolutely no toxic ingredients or chemicals in any of their products. All their natural ingredients are farmed completely organically and hand picked from around the world – to ensure the safest and highest quality products are created.

Have you got a testimonial that you want to share?