Natures Bute
Natural Pain Relief. 
Natures Bute is a natural solution to ease discomfort and soreness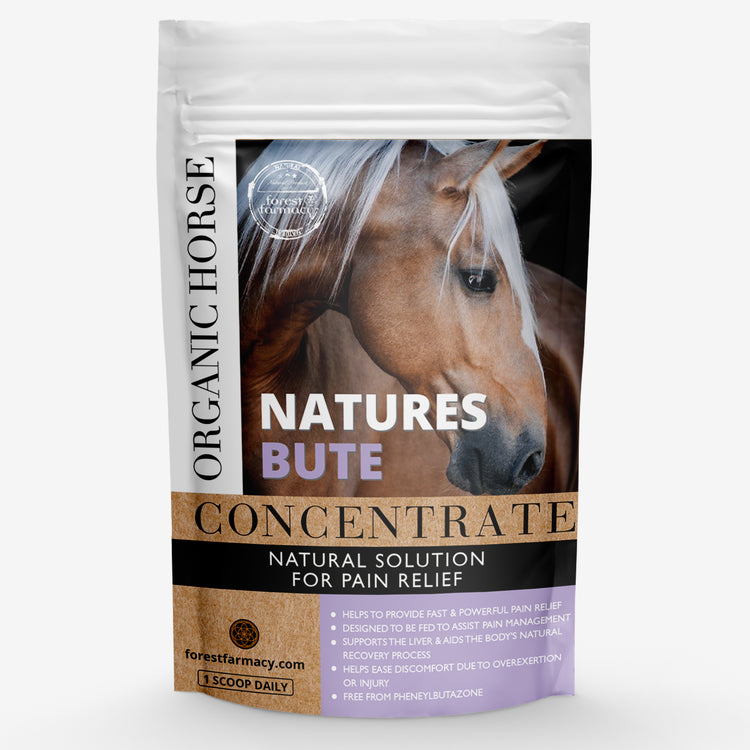 Eases discomfort instantly
Provides comfort to sore muscles and joints and feet
Fed up of feeding chemical based pain killers to your horse? We sell a fast, powerful and reliable pain relief powder. Natures Bute provides a natural way of combating pain associated with an acute AND chronic conditions. Ideal for us as an anti inflammatory without any nasty side effects and helps to relieve pain and discomfort associated with over exertion and injuries.
✔Just 1 scoop per day
✔Simple and easy to use
✔ Helps to provide fast & powerful pain relief
✔ Designed to be fed to assist pain management
✔ Supports the liver & aids the body's natural recovery process
✔ Helps ease discomfort due to overexertion or injury
✔ Free from pheneylbutazone
✔ Very palatable
✔ It WORKS and is INEXPENSIVE compared to other methods
Add 1 scoop (25ml) to feed once a day

Forest Farmacy use absolutely no toxic ingredients or chemicals in any of their products. All their natural ingredients are farmed completely organically and hand picked from around the world – to ensure the safest and highest quality products are created.

Have you got a testimonial that you want to share?