Respiratory Health
Breathe easy
Respiratory Health is the natural solution for Optimum respiratory health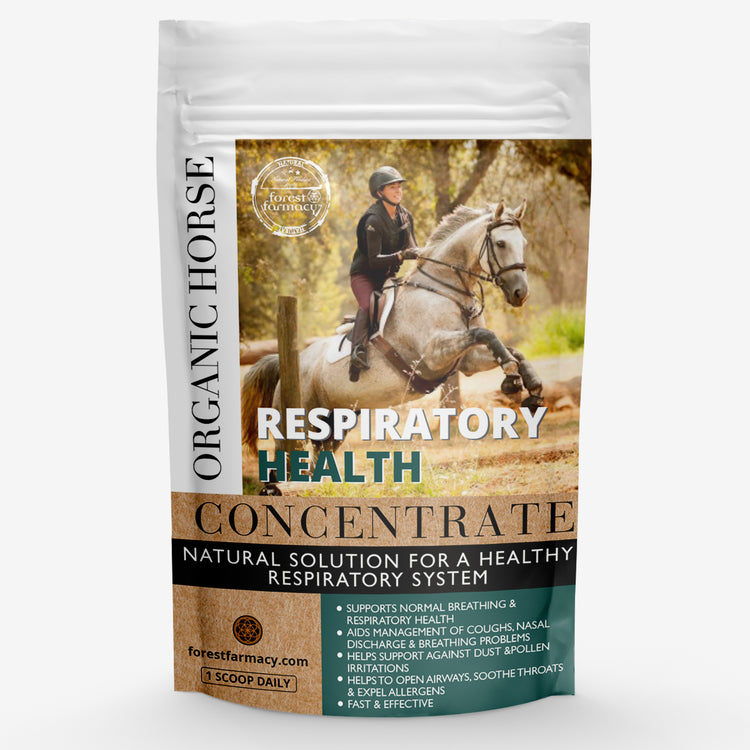 Premium breathing supplement
Dust allergies? Asthma? COPD? If these are problems your horse is suffering with Respiratory Health is the herbal answer to all your prayers! Ingredients including wild thyme, ginger root, galingale, seaweed and cloves are all combined to help your horse get rid of mucous build up, which in turn helps ease and relieve coughing and congestion whilst soothing the lungs. Respiratory Health is ideal as a daily support tonic for horses that suffer from allergies – particularly from hay and bedding – or for those with a compromised respiratory system due to viruses and infection.

Wild thyme
Ginger root
Marjoram
Wild mint
Flax seed
Alfalfa
Homeopathic sambucas nigra
Add 1 scoop (25ml) to feed once a day

Forest Farmacy use absolutely no toxic ingredients or chemicals in any of their products. All their natural ingredients are farmed completely organically and hand picked from around the world – to ensure the safest and highest quality products are created.

Have you got a testimonial that you want to share?