All Natural Sar-X
Rebalances the skin from the inside out.
All Natural Sar-X is the natural solution to beating lumps and bumps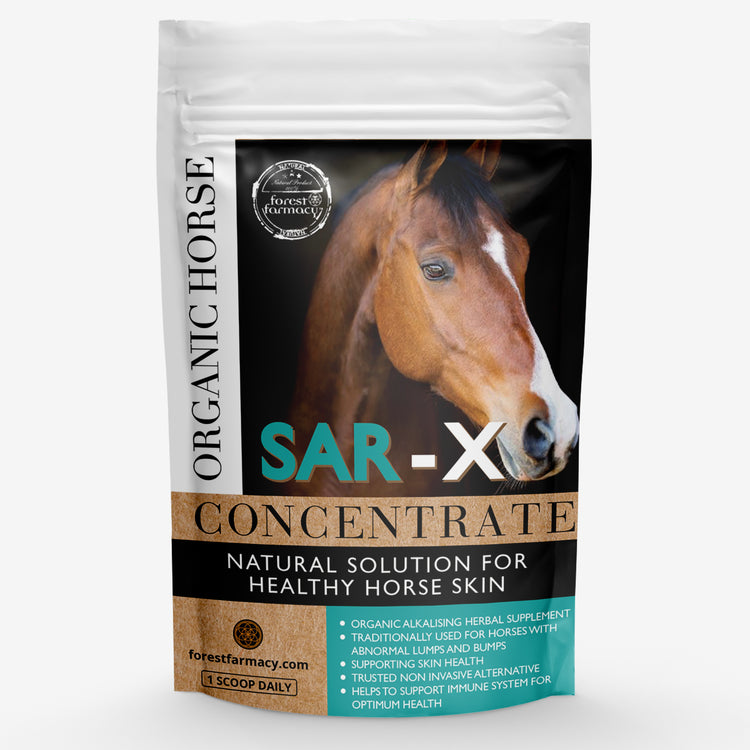 Healthy Blemish Free Skin
Trusted Non Invasive Alternative
Saves On Expensive Vet Bills
Can Be Fed Year Round For Ongoing Support
Have you spent money on veterinary treatments with no results? Are you fed up of having your horse out of work, yet again, for invasive treatment? Results of Sar-X have shown to put a stop to these frustrating dilemmas and eradicate lumps and bumps without interfering with your horse's normal routine. Sar-X has been designed to encourage the body to produce an alkaline state, strengthen the immune system, support the body's natural defences and make the bowel lining as resilient as possible. We were told by one user, "It is a miracle powder,".

✔ Just 1 scoop per day
✔ Simple and easy to use
✔ The results speak for themselves
✔ Designed to encourage the body to produce an alkaline state, support the immune system, help the body's natural defenses.
✔ Very palatable
✔It WORKS and is INEXPENSIVE compared to other methods
✔For a happy sarc free horse
✔Also works on Donkeys
Green Clay, Calcium Carbonate, Organic Fenugreek Powder, Organic Turmeric Powder, Optimal Horse (Blend of Vitamins and Minerals) Digestion Ease (Probiotics and Plant Enzymes) Organic Red Clover, Organic Burdock Root Powder, Organic Bladderwrack, Organic Spirulina, Organic Black Pepper and Homeopathic Thuja 12X
Add 1 scoop (25ml) to feed once a day
Forest Farmacy use absolutely no toxic ingredients or chemicals in any of their products. All their natural ingredients are farmed completely organically and hand picked from around the world – to ensure the safest and highest quality products are created.
Have you got a testimonial that you want to share?